DRAG KING AND QUEEN PERFORMANCES ARE OFTEN SEEN AS VERY DIFFERENT AND ALMOST OPPOSING ART FORMS. THIS POST INTENDS TO LOOK AT HOW AND WHY DRAG KINGS HAVE A MUCH SMALLER PLATFORM TO SHARE THEIR TALENT IN SOCIETY AND WHY THE LANGUAGE USED IN THE KING COMMUNITY TENDS TO BE MUCH DIFFERENT THAN THAT EQUATED TO THE QUEEN COMMUNITY.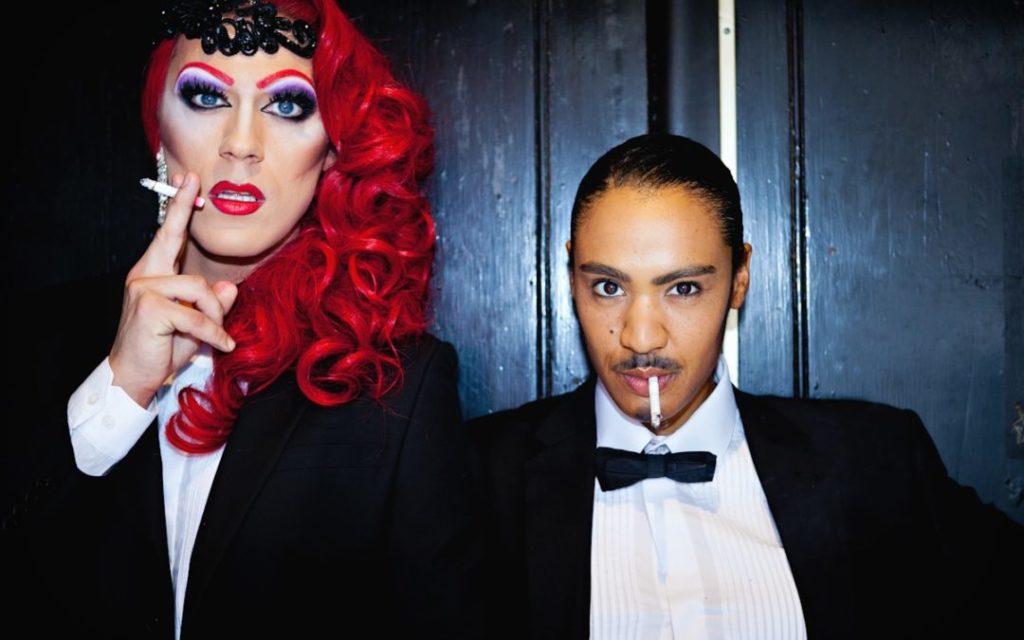 Spikey Van Dykey performing "I Don't Care" by Fallout Boy
This video of a typical drag king performance in a bar/night club shows the effort and work put into hair, makeup, and costume design. The effort put into all of these aspects and the practice and care put into the lip sync performance is very similar to that of a drag queen yet drag kings get far less recognition and have not been able to successfully build a platform equivalent to the one created by RuPaul's Drag Race.

Cara Cavalli performing "Breathin/God is a Woman" by Ariana Grande
This video shows a typical drag queen performance in a bar/night club. It includes a mashup of lip sync music and a costume change/reveal from the performer. While it is typically more obvious for drag queens the amount of effort put into makeup, costuming, and padding the same amount of work goes into the look and performance of a drag king but is made to look much more natural in order to maintain the masculine look the king is aspiring to achieve.

Buzzfeed video of drag king performers transforming hetero women into drag king looks/personas.
This video shows regular performing drag kings out of character helping to dress and create drag king personas for hetero women who have never done drag before. This shows the extent to which kings have to go to make themselves appear as men and how they transform not only their faces but their entire bodies to fit a masculine ideal look