Is Camp Just for Queer Men?
Abstract
Susan Sontag and many other queer theorists have discussed camp and tried to define it. Most of these theorists discuss camp as an art form for the queer community and point to the way men, especially gay men, perform camp. But is camp limited to this small population? What about queer women or non-binary individuals and their camp expression? Can popular, mainstream culture do camp authentically?
History of Camp
The history of camp is rich and full of connections to the queer culture. Susan Sontag's essay (1964), "Notes on 'Camp,'" details what is and is not camp based on Sontag's observations of the way class intersected with camp, such as the different between the extravagance of high camp and the comedy and mockery of low camp.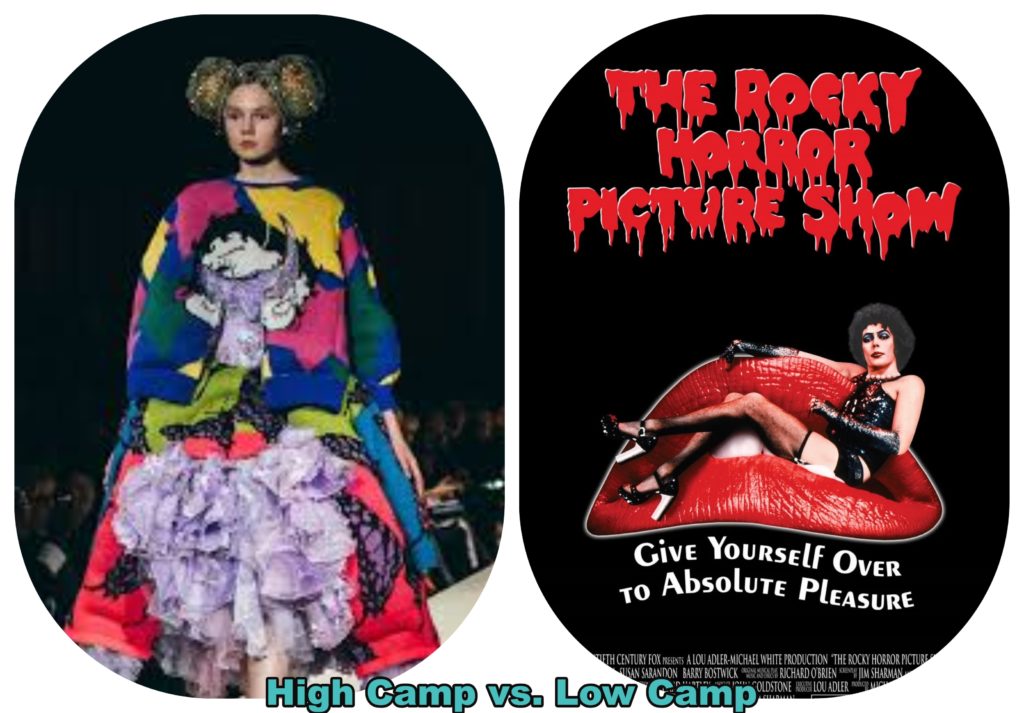 Sontag, however, has been criticized for oversimplifying camp and it's history by placing it in the hands of gay men. Modern queer culture has also recognized that Sontag's categories do not align as suggested by J. Bryan Lowder (2013) Slate article. In Helene A. Shugart and Catherine Egley Waggoner's (2008) book Making Camp , the authors discuss that while gay men have become the caretakers of camp, the history of camp actually rests with transgender women and their desire to pass while mocking the gender binary. Thus, the history of camp already exposes gay men as a group who did not invent camp, nor do they have the sole claim over its invention.
Lesbians and Camp
Perhaps the most persuasive argument that the culture and study of camp has been exclusionary is the ignorance of lesbians in camp. Elly-Jean Nielsen discusses this largely ignored world in her article (2016) "Lesbian Camp: An Unearthing." In her research, Nielsen uses queer theory and gender theory to hypothesize that the reason gay men are the focus of camp research is because they represent the dominant group as men. Even though they may be lower in the greater gender hierarchy for being effeminate men, gay men still rank above queer women in a patriarchal society. Thus, the lesbian and female contribution to the development and tradition of camp, especially as it relates to how drag queens use female impersonation as camp, has been largely discounted.
In recent years, lesbians have begun to claim their camp heritage and express their culture in more outward ways. Daisy Jones (2019) in Vice details what lesbian culture has evolved into since its initial exposure in mainstream media through the show The L Word.
Popular Culture and Camp
Shugart and Waggoner's "Breaking Camp" chapter details how they feel that camp has been co-opted or appropriated by modern culture. Though the book never states the authors' position on this issue, the way the appropriation of camp is discussed leads me to believe that the authors view this as problematic, since mainstream culture is not acknowledging the history of this queer artform. The main reason for this argument is that camp is designed to be artifice for the sake of artifice. Mockery of something serious as a form of celebration is at the core.
When Hollywood picks up a camp actress or entertainer, they dilute the camp aspects of them to make them more palatable to the audience. Hollywood dilutes camp and disregards the history and purpose of camp when they choose to incorporate it into their portfolios. Lady Gaga, Beyonce, Judy Garland, and Gwen Stefani are all example of camp pop icons who, at some point, have either toned down their camp sensibilities or infused more into their acts to stand out from the other pop divas of the decade.
Amelia Abraham (2017) in i-D discussed camp pop icons from the 90s and why America rarely sees that style in mainstream media anymore. The examples discussed ranged from Sabrina the Teenage Witch (the Melissa Joan Hart years) to The Spice Girls and even The Simpsons. The article seems to agree with Shugart and Waggoner's research that pop culture dilutes camp and audiences felt that there was something missing from this style.